Cosmetic dentistry involves several dental procedures that are intended towards improving the appearance of your teeth. Some of them are teeth whitening, applying fillings, bonding, installing crowns, bridges, veneers, dental implants, inlays, onlays, usage of dental aligners such as braces and Invisalign, etc.
Cosmetic dentistry can briefly be divided into four types. They are:
Changing the alignment of teeth or straightening them. Example: Invisalign.
Adding dental appliances or materials to the teeth. Example: Crowns, veneers, bonding.
Removal of structures from the mouth. Example: Gum surgery.
Neither removing nor adding any dental structures and just changing the appearance. Ex: Whitening.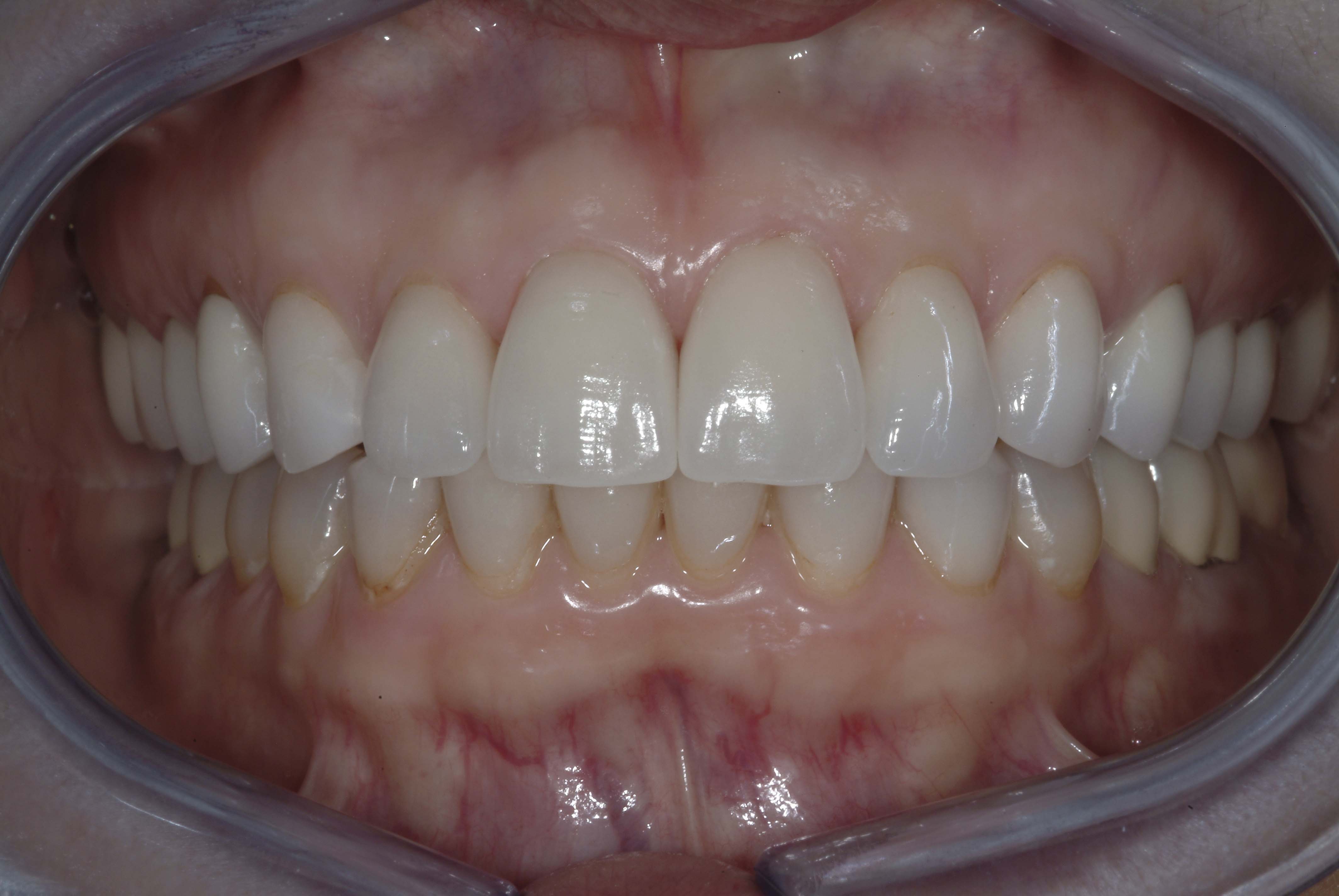 Been a focus in our office from the beginning

Ranges in Complexity
May involve coordination with our Specialist Colleagues (Orthodontist, Periodontist) for optimal outcome
Why should you go for cosmetic dentistry?
Misalignment issues can be solved with the help of cosmetic dentistry.
Discolored teeth can be made to look whiter.
Chipped, cracked or fractured teeth can be brought back to their original shape.
Missing teeth can be replaced with replacement structures such as implants and bridges.
Most importantly, it improves a person's self-confidence and helps in sporting a beautiful smile.
What are the common cosmetic dental procedures?
Dental Implants:  Dental implants are replacement tooth-like structures which are fixed to the jawbone. They are the most sought-after replacement for natural teeth owing to their high strength and durability.
Veneers: Dental veneers are thin, flat dental appliances which are bonded on to the frontal surface of teeth. They are usually made up of porcelain and are used to restore chipped, cracked and discolored teeth.
Teeth whitening: It is the process of removing the stains from the surface of the teeth with the help of whitening gel. It is a simple process and takes very less time.
Laser teeth whitening: It is teeth whitening with the additional usage of lasers to activate the whitening gel. It is considered to be more efficient and quicker than conventional whitening techniques.
Crowns: Crowns or dental caps are dental appliances which are used to cover an entire tooth. They are used to treat chipped or cracked teeth, discolored teeth, etc. They are also used to hold a dental bridge in place.
Bridges: Dental bridges are replacement tooth-like structures just like dental implants, but aren't fixed to the jawbone. They are held in position with the help of crowns and adhesives. They restore the functionality of the mouth.
Dental fillings: Dental fillings are used to fill cavities and also restore cracked teeth. Earlier, metal fillings were being extensively used for this purpose. But, since they ruined the aesthetics of the teeth, white fillings are being used extensively. They are usually made up of composites.
Bonding: Bonding solves many dental issues such as the excessive gap between adjacent teeth, chipped and cracked teeth, discolored teeth, cavities, etc. It involves the application of a tooth-colored composite material on to the tooth surface and bonding it using a bonding agent.
Inlays and Onlays: Inlays and onlays are used as a custom filling to fill cavities. They are custom fabricated according to the shape and size of the cavity and can be used instead of dental crowns.
Braces and Invisalign:Braces and Invisalign are used to correct misaligned teeth. Malocclusion issues such as crowding, spacing, open bite, crossbite, overbite, underbite, etc. can be corrected using them.
Gum reconstruction: Gum surgeries such as gingivoplasty, gingivectomy, etc. are used to reconstruct the gums which have been affected by diseases such as gingivitis and periodontal. 
Cosmetic dental procedures help you regain your lost smile. They help to boost one's self-confidence boosters and also improve oral health.