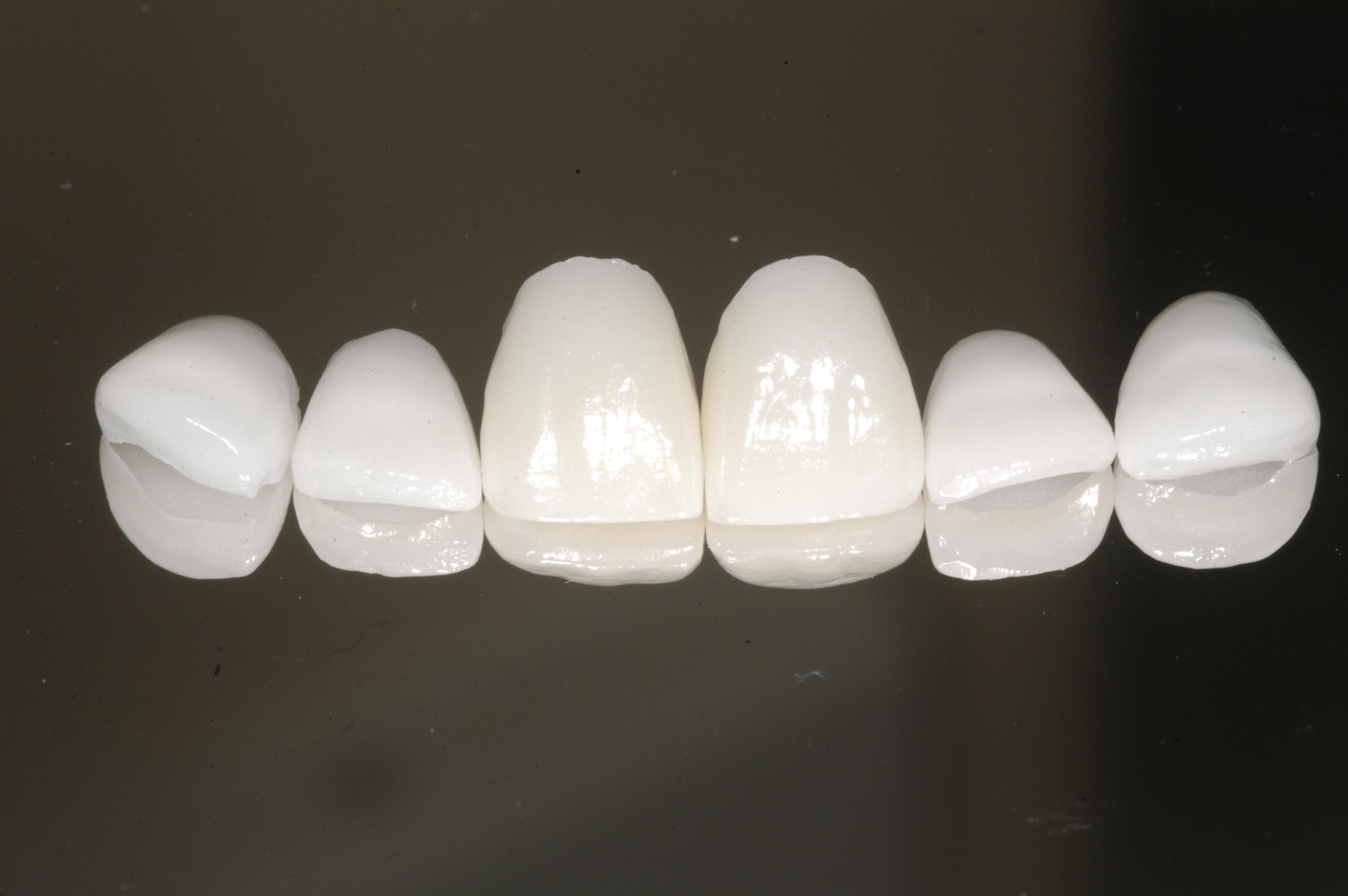 Veneers are thin, customized dental structures which are used to cover a single surface of a tooth. They are usually made of porcelain and are bonded on to the surface of teeth with the help of adhesives.
Most Esthetic
Minimally Invasive
Strengthens Teeth
Excellent Gum Tissue Response
What are the various dental issues that veneers help resolve?
Veneers can be used to reshape teeth which are chipped or which are naturally out of shape (misshapen teeth).
The excessive gap between teeth (spacing) can be eliminated with the help of veneers.
Teeth which are severely discolored can be made to look whiter.
Teeth which are misaligned or crooked can be treated with veneers.
They can treat cracked, fractured or worn out teeth.
How are veneers advantageous?
They do not alter the natural structure of a tooth.
They are long-lasting.
They are resistant to chipping and staining.
They do not add on to the thickness of a tooth.
They can be used to treat a wide variety of dental issues.
They are aesthetically pleasing and indistinguishable from the natural tooth enamel.
In most cases of veneers, anesthesia wouldn't be necessary.
How are veneers installed?
Veneers are custom fabricated to fit on a particular tooth of an individual. But, before this, a screening process has to be carried out and the tooth has to be prepared for placing the veneer. A thin layer of the enamel will be removed from the tooth by grinding or buffing to create space for installing the veneer. Next, a highly precise mold is taken, which serves as a reference to fabricating the veneer. A 3-dimensional scan of the teeth is created to determine the exact dimensions, shape, and contour of the veneer. The scans and mold will be sent to a dental laboratory for fabricating the veneer. It would take a few days for the veneer to be made. Until then, the dentist would install a temporary veneer.
During the next visit, the tooth will be thoroughly cleaned and an etching compound will be applied to it. This is done to roughen the tooth so that the veneer can properly adhere to its surface. Dental adhesives are used to bond the veneer firmly to the surface of the tooth. Any excess adhesive is removed and the veneer is checked for fit and comfort. A special curing light is used to harden the adhesive, after which the bite is evaluated and the veneer is polished.
How to care for veneers?
Veneers are made of porcelain and have similar external properties as the enamel of your teeth. They stain and wear like natural teeth. Hence, excessive consumption of colored foods, beverages, smoking and chewing tobacco should be avoided as they could stain the veneers. Trying to open plastic bags or bottle caps with your veneers can often damage them, and hence, should be avoided. Regular brushing and flossing help in maintaining good oral hygiene and also increase the life expectancy of veneers.